April showers bring May flowers… when it's not snowing, that is! Our special May offers are crowd favorites all around and we are so excited to share them with you. Our coffee specials include single origins, blends and new flavors unique to the spring season! Introducing The Refinery's flavors, deals and steals: May Edition.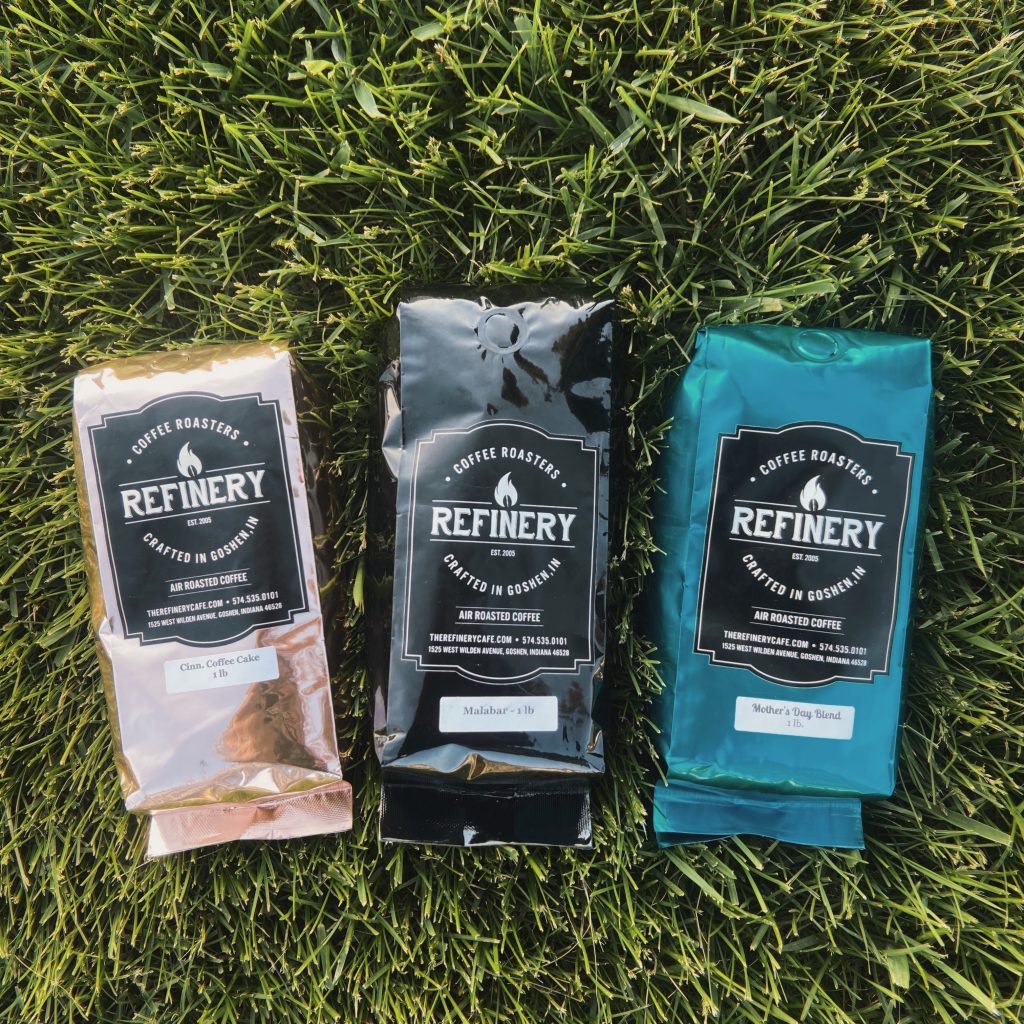 May's Special Flavors
As summer comes knocking at our doors, the normalcy of everyday life can become, well, monotonous. In that case, all you need is another cup of Refinery coffee! All of our specials are $1 off per pound, so you might as well try them all!
This coffee is rich with flavors of cinnamon and brown sugar, finished off with buttery notes! Yum! Now you can have all the fun of a cinnamon roll breakfast without worrying about those pesky calories! Morning, noon or night, this coffee will satisfy your sweet tooth!
Mother's Day Blend- Turtle Cheesecake
Mother's Day may be over, but the time to celebrate those wonderful women in our lives is far from it! Pour another cup of our decadent caramel and cheesecake flavored coffee blend. Add in a hint of smooth chocolate and you're all set. Who said you can't have your cake and eat it, too?

May single Origin- Malabar Malabar (Monsooned)
Our featured single origin of the month is our famous Malabar! This unflavored coffee is exposed to the monsoon rain and winds for a period of three to four months, causing the beans to swell and lose their original acidity, which results in a flavor with a neutral pH balance. Natural hints of chocolate, nutmeg and clove make this coffee a favorite. This coffee originates only from the Malabar Coast of Karnataka.
Follow The Refinery Coffee Company on social media for the latest updates on new flavors, merch and the chance to win some amazing giveaways! Have any questions? Let us know!
At The Refinery Coffee Co. we strive to maintain the highest level of excellence in the quality of our products and in the service we give. Our Speciality is "Air Roasted "Coffee. All coffee is roasted on site at our cafe. We offer a wide variety of single origin coffees as well as blends from around the globe.